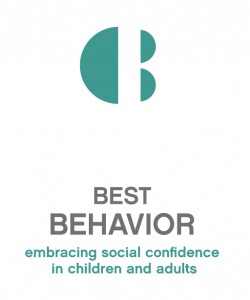 UPDATED: 3/31/2020
Best Behavior, LLC
1907 Park Marina Dr.
Redding, CA 96001
Bestbehaviorllc@gmail.com
Cancellation line: (530) 255-4299
Dear Parents and Guardians,
As we continue to monitor Coronavirus (COVID-19) developments closely, the health and well being of the families we serve and our employees is of utmost importance to us. The last thing we want to do is add to the frenzy, but feel it's necessary to be adequately prepared in case of exposure. As such, we ask that you inform us immediately if you or you have been in contact with an individual who tests positive for COVID-19.
Infection with SARS-CoV-2, the virus that causes COVID-19, can cause illness ranging from mild to severe and, in some cases, can be fatal. Symptoms typically include fever, cough, and shortness of breath.Some people infected with the virus have reported experiencing other non-respiratory symptoms. Other people, referred to as asymptomatic cases, have experienced no symptoms at all.
According to the CDC, symptoms of COVID-19 may appear in as few as 2 days or as long as 14 days after exposure. (credit: OSHA 3990-03 2020)
Fever
Cough
Shortness of breath
If you develop emergency warning signs for COVID-19 get medical attention immediately. Emergency warning signs include*:
Trouble breathing
Persistent pain or pressure in the chest
New confusion or inability to arouse
Bluish lips or face
*This list is not all inclusive. Please consult your medical provider for any other symptoms that are severe or concerning.
______________________________________________________________________________________________________________
We are committed to following these policies as well. We will notify you immediately if a staff member exhibits symptoms of Covid-19 or has been exposed to the virus.
The most efficient contact method is through our cancellation line at (530) 255-4299 so we can contact your in-home staff as well as other employees that may have been in close contact with them and our emergency plan can be initiated.
If you feel the need to self-quarantine and no exposure is suspected, please let your in-home team know and you will be asked to complete a form for documentation purposes.
As a reminder, our sick policy is as follows: A session must be cancelled by the caregiver if the client or household family member has had a cough in the past 24 hours, fever of 100 degrees or more in the past 24 hours, is vomiting/has diarrhea or has vomited/had diarrhea in the past 24 hours, and/or is too sick to go to school or into the community. As a result of this crisis, we reserve the right to cancel sessions if a staff member or a client's family member exhibits any one of the Covid-19 symptoms. Cancellations will follow the state and local guidelines for self-quarantine.
We have reviewed health and safety guidelines and are implementing precautionary measures as advised by the CDC and OHSA. We will continue to monitor this fluid situation and would like to ensure our clients that we are currently investigating solutions to a variety of challenges that may arise as a result of this fast-moving virus.
As the COVID-19 is a developing health crisis, we may need to adjust our schedule to meet the health and safety needs of our community. We understand the severity, and will be focusing our efforts on continuing to provide services as usual.
If you have any concerns, please feel free to contact us directly. We will provide updates to this as needed in the coming days or weeks.
We truly appreciate working with you and your families.
Adam Yates, Jenna Ryan and Rebekah Catalano
Email: Bestbehaviorllc@gmail.com Office: (530) 232-0845 Scheduler: (530) 255-4299